If you're just getting started with cPanel, don't worry! I'll take you through every part of setting up your backend. The first, most important part is figuring out how to get there!
When you create an account with us, you should get an email that looks like this: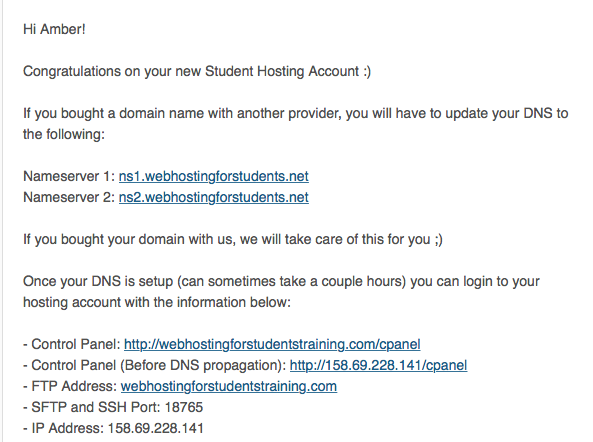 At the bottom of the email, right under "IP Address," you'll see a username and password. This is how you'll log into your control panel – or cPanel. 🙂
If you forget the login for your cPanel, just remember: it's your URL, with /cpanel right after. This is an easy way to log in without having to bring up this email every time!
If you don't remember your password you can simply reset it on the cPanel login page. You can also find the info when you log in to manage your WHFS billing/hosting plan information. If all else fails,don't hesitate to drop a line to support!
This is what the login page looks like: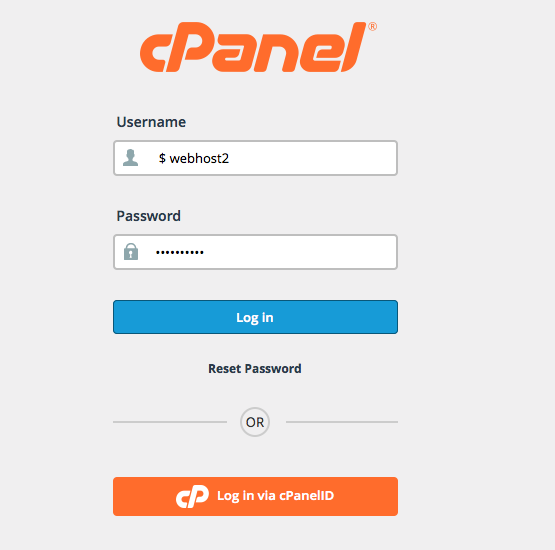 We'll talk about another way to get into your cPanel account in the video portion of this lesson.